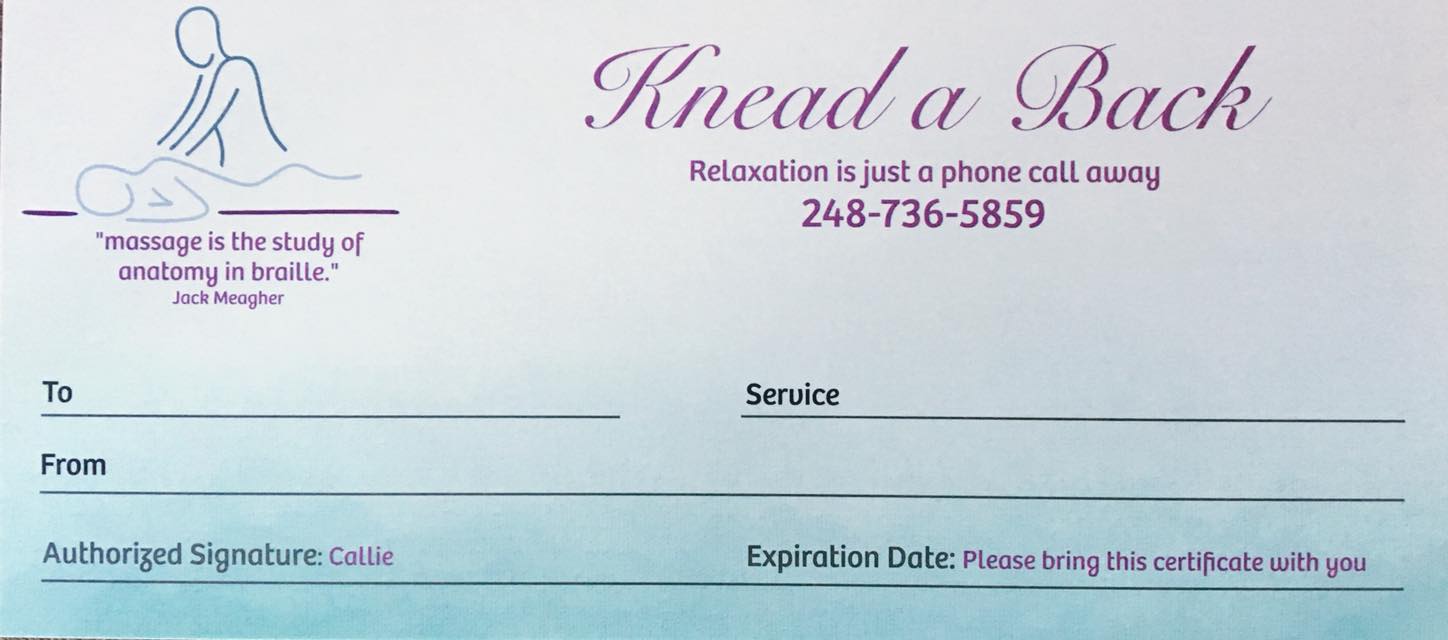 Three ways to buy.
1. Pick it up in person. Knead a Back offers a new hard copy gift certificate.
(The design is in the photo above).
2. Pay with Venmo. I will mail it to you or the person your buying it for.
3. Click on the buy now tab below to order electronic gift certificates.
Four reasons why massage is the best gift ever.
1. The gift of stress relief
2. The gift of pain removal
3. The gift of raised spirits
4. The gift of ease
I accept Cash, Venmo, Check, Visa, Mastercard, Discover, American Express, Flex Spending and HSA Cards