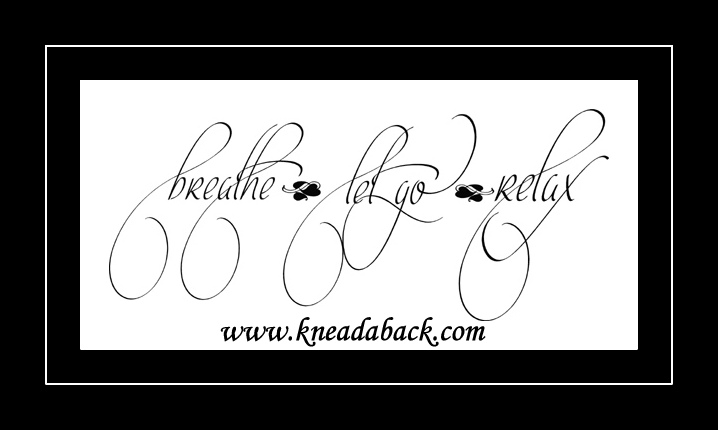 Reserve a table for one by calling Callie
or schedule online anytime
By appointment only:
Mon ~ Fri 8:00 a.m. ~ 8:00 p.m.

Sat & Sun 10:00 a.m. ~ 2:00 p.m.
A note if you use Internet Explorer as a browser:
They will no longer be supporting Schedulicity on Internet Explorer starting in January 2019.
We recommend using Safari, Google Chrome, or Firefox for Schedulicity starting in the new year.

© Knead a Back, Relieving Stress Since 2008